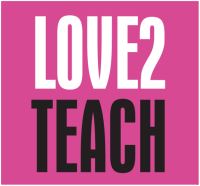 Profile
Getring a Local Love2Teach tutor
Love2Teach is a tutoring company that helps parents and students find tutors across Edinburgh to help with academic subjects (Primary, Higher, Nat 5, GCSE, A-Level, Dyslexia), languages, music, singing and dancing.

We have over 200 tutors in the Edinburgh area including qualified teachers, experienced academic tutors, full-time musicians and native language speakers. Many of our tutors are experienced at providing support for students requiring additional support or who have special educational needs allowing us to tailor your tutor and your learning to provide the right fit for you or your child.

You can find a tutor in less than 5 minutes by either visiting our website and searching for tutors in your local area, or you can phone our 1-2-1 support service who can talk you through how it all works and any specific needs you may have
Reviews
Leave a review
Great Local Tutors in Edinburgh
A really easy process- Love2Teach found me a great tutor in just 30 minutes and we had our first lesson with my daughter the next day. After just a couple of lessons she grew in confidence and managed to get an A in her higher - could not be happier. We got another tutor this year for her adnvanced higher physics! Really good value for money and I would recommend
Great tutoring company
I got a tutor with Love2Teach to help me to learn how to play the guitar, I found the process really easy online it took a couple of minutes to find a message a tutor and they got back to me within an hour. My tutor (Steve) was really patient with me and my lack of coordination and has really helped me. I have left this review because I would recommend them to others!
Good Guitar Tutor
We got a great guitar tutor from Love2Teach and have been getting tutoring for 6 months. We are really pleased with the tutoring and the price (great value for money).
Really happy with our tutoring
I got a Love2Teach tutor to help my daughter with her Dyslexia and maths as she was struggling in school. We found a tutor on the website and they were perfect. Not to expensive and really well qualified they were just what we were looking for. We have had tutoring for over 7 months now and it has been really easy and straight forward. This was a great find!
Leave a review
Load More
Add rich content via our editing tools
Remove ads from your listing
Appear more prominently in search results