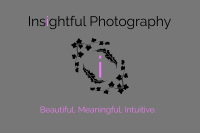 3f1, 5 Comiston Gardens, Edinburgh, EH10 5QH (Show me directions) Show Map
Monday to Saturday: 09:00 to 20:00 , Sunday: Closed
Visa, Mastercard, Cash, Paypal, Cheque, Bank Transfer
Profile
Wedding, portrait and commercial photographer in Edinburgh
Insightful Photography is a family run photography business in Edinburgh, offering relaxed documentary-style wedding photography combined with statement portraits. Andrew is also available for family portrait photography, either in the studio or on location. A full range of commercial services can be provided, from profile pictures to product photography. Based in Edinburgh but covering Scotland. Beautiful. Meaningful. Intuitive. Get in touch for a consultation or quote!
Testimonials
Dawn and Ross
We had a low key wedding very small and personal. Neither of us are fans of 'proper' posing but wanted photos to look back on. Andrew was brilliant he understood what we were after had a meet up before event which made me feel less nervous. On the day he arrived early to go over last minute details, made us both feel at ease and blended into the day capturing those lovely moments when people don't realise their having a picture taken. Can't thank him enough! Included in package was a website link for friends and family and a lovely display box with USB stick. Can't wait to use his service again now our family has expanded
Load More
Testimonials are curated by Insightful Photography and are not independently reviewed or verified.
Add rich content via our editing tools
Remove ads from your listing
Appear more prominently in search results